About Me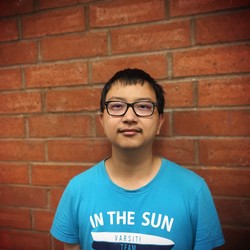 I'm a final-year Ph.D. candidate at University of Southern California working with Prof. Muhao Chen. I'm also fortunate to have worked with Prof. Xiang Ren and Prof. Yangqiu Song. My research interest lies in natural language processing and machine learning. In particular, I'm interested in developing robust and generalizable information extraction systems. Before joining USC as a Ph.D. student, I graduated with a Bachelor's degree from HKUST in 2018.
Education
Ph.D. in Computer Science, University of Southern California, Aug. 2018 - Present.
B.Sc. in Computer Science and B.Sc. in Applied Mathematics, Hong Kong University of Science and Technology, Sep. 2014 - May 2018.
Exchange student, University of Illinois at Urbana–Champaign, Jan. 2017 - May 2017.
Publications
Preprints
Keming Lu, I Hsu, Wenxuan Zhou, Mingyu Derek Ma, Muhao Chen. Multi-hop Evidence Retrieval for Cross-document Relation Extraction. Arxiv 2022. [paper]

Wenxuan Zhou, Sheng Zhang, Tristan Naumann, Muhao Chen, Hoifung Poon. Continual Contrastive Finetuning Improves Low-Resource Relation Extraction. Arxiv 2022. [paper]

Tianqing Fang, Wenxuan Zhou, Fangyu Liu, Hongming Zhang, Yangqiu Song, Muhao Chen. On-the-fly Denoising for Data Augmentation in Natural Language Understanding. Arxiv 2022. [paper]
Work Experience
Research Intern, Microsoft Research, Redmond. May 2022 - Aug 2022. (with Sheng Zhang, Tristan Naumann, and Hoifung Poon)
Applied Scientist Intern, Amazon Alexa Search, Seattle. May 2021 - Aug 2021. (with Kevin Small and Qiang Ning)
Research Intern, JD AI Research, Mountain View. May 2020 - Aug 2020. (with Jing Huang)
Research Intern, Bytedance AI Lab, Beijing. May 2019 - Aug 2019. (with Hang Li)
Research Intern, HKUST, Hong Kong. July 2017 - Feb. 2018. (with Yangqiu Song)
Academic Services
PC member:
2023: AAAI, ACL
2022: AAAI, ARR, NLPCC, DeepLo, AACL, EMNLP
2021: ACL, EMNLP, AAAI, NLPCC, ARR
2020: ACL, EMNLP, AAAI, AACL
2019: LLD, Repl4NLP, EMNLP, DeepLo


Journal reviewer: TNNLS, NCAA


Secondary reviewer: WWW 2020

Teaching Experience
Teaching Assistant, CSCI 570, Fall 2020 (Analysis of Algorithms)
Teaching Assistant, CSCI 570, Spring 2020 (Analysis of Algorithms)